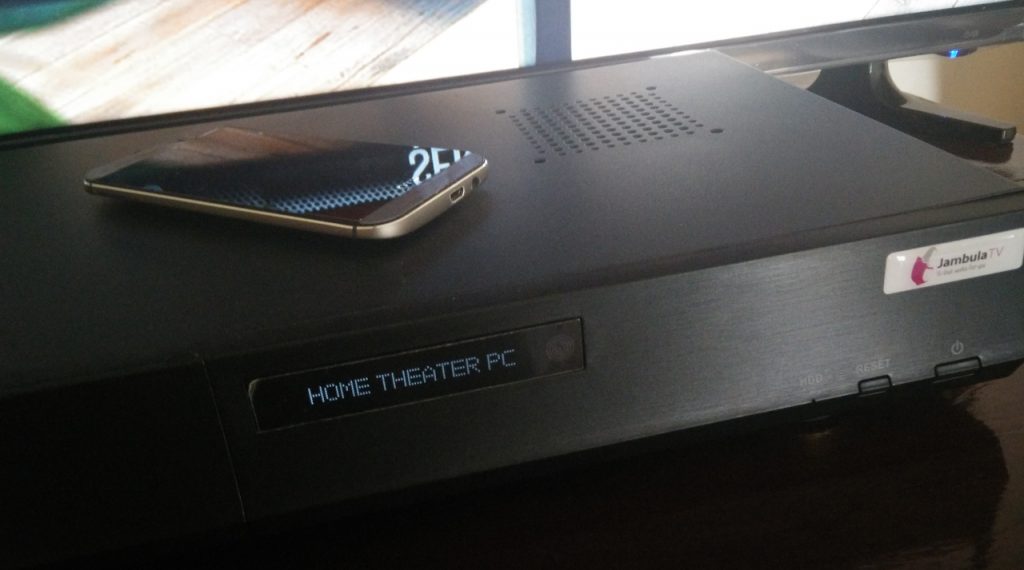 JambulaTV - Making your home smart!
JambulaTV is a smart home hub that automates several tasks in your house or apartment while providing security and privacy to you and your family.  As an automation and entertainment controller, JambulaTV transforms your home into a modern and smart residence by intelligently managing your home's security, emergencies, lighting, temperature, doors, windows, energy usage, TV, music, schedules, and much more.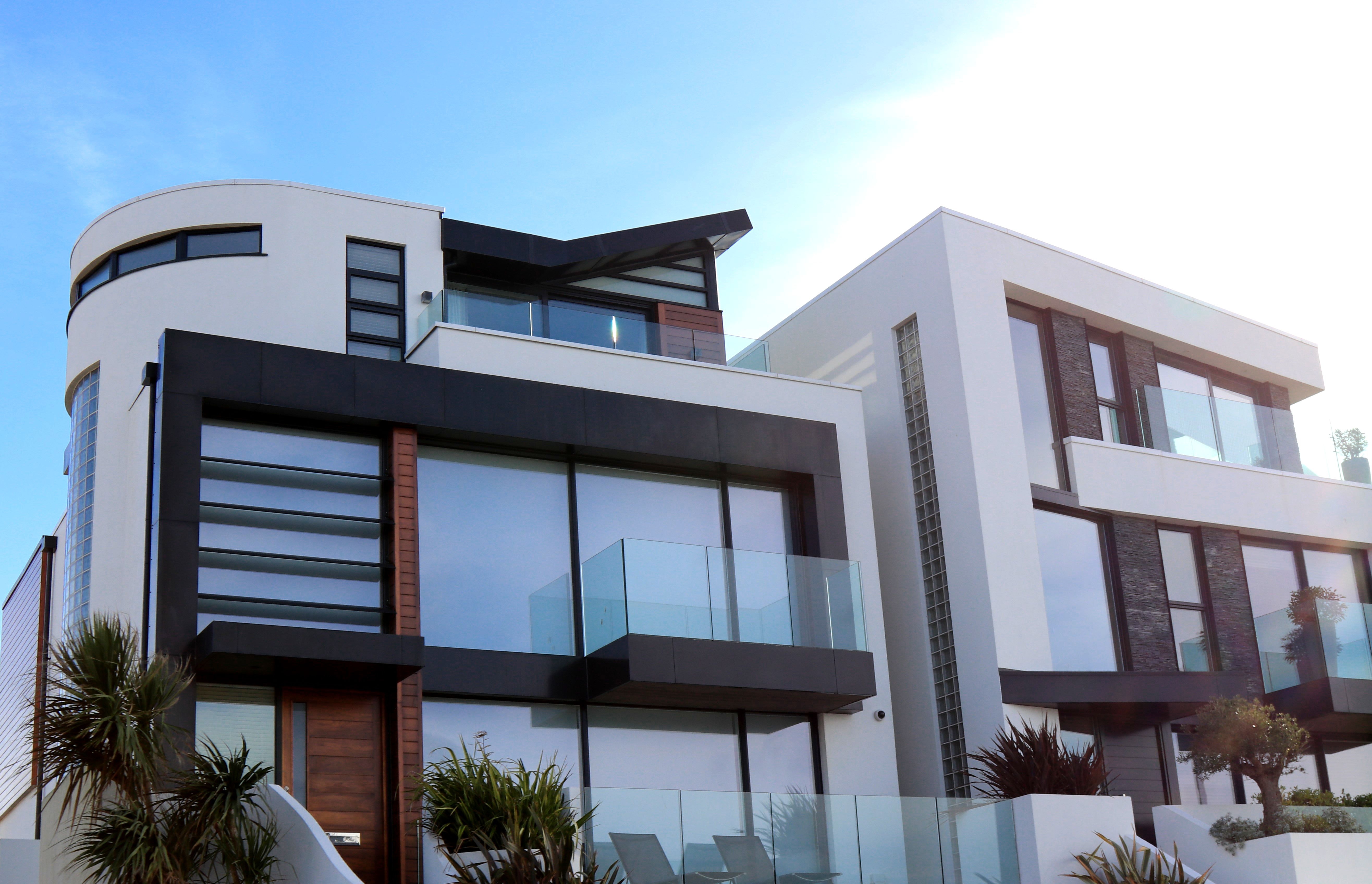 Intelligent and smart private assistant and guard for your home

Think of it as your home's private assistant, providing you with real-time information on such things as daily reminders for example birthdays and anniversaries. Reading for you latest weather forecasts and news headlines.  But most importantly, keeping track of the state of your home's security, lighting, temperature, door and window locks, electricity and water usage.  You can also think of JambulaTV as your home's security guard since it detects and knows who is or is not at home.  For added security protection, and depending on the occupancy status, it will automatically activate or deactivate your security alarm system.
JambulaTV differs from other smart home hubs on the market, because the Internet (Cloud) is not required for devices in your home to function.  And because the JambulaTV is located on your premises, you not only have complete control of your smart home's data but the privacy of your home is maintained.  JambulaTV's software platform is developed with a 'security-first' mentality so as to protect your home from hackers.  In order to meet this goal, we also regularly publish and push free over-the-air updates (which include bug fixes, discovered security vulnerabilities and new features) to all active and running JambulaTV smart home hubs. This  ensures that any discovered software vulnerabilities are quickly patched without your intervention.
Whether you are building a new or have an existing house, JambulaTV will instantly make your home smart at fraction of the cost of other mainstream products.  JambulaTV smart hub is extensible which means you can start with just the basics like automating your lights and CCTV security cameras.  And as your needs grow, you can extend the home functions to include for example monitoring of your exterior water tank levels or swimming pool temperatures!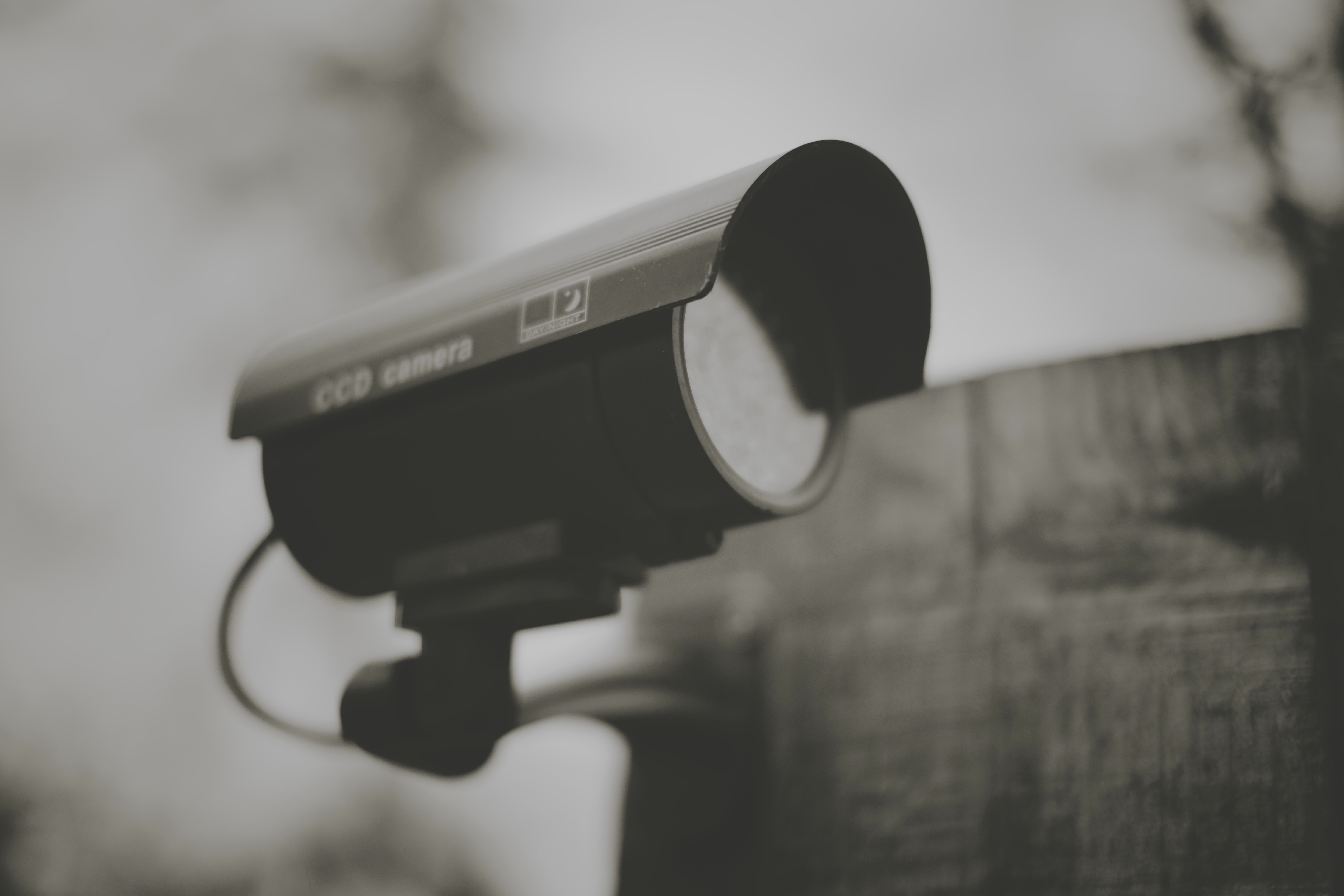 Smart security to protect you and your loved ones
JambulaTV has a built-in advanced CCTV security monitoring and recording software platform.  This system allows you to view, record, and control CCTV cameras installed in and around your home.  Unlike other CCTV recorders on the market, when JambulaTV detects unusual events from the connected security cameras, it not only captures and logs the events, but it also sends video clips of the recorded incidents to your mobile phone's Whatsapp, Telegram, SMS or email account.  You can even set it up so receive an instant phone call with a pre-recorded audio alert message if you are away from home!

Using the built-in presence detector, JambulaTV automatically initiates recording of all CCTV security cameras when you leave the house and there's no body left at home.  When you return, recording is stopped if not needed.  This ensures that you do not record unnecessarily and end up using up your disk storage.

When at home, the JambulaTV plays a voice alert on your house speakers whenever any installed CCTV camera alarm is activated.  For example, if unwanted motion is detected outside, all audio (music) playing indoors will be muted, and a voice alert is played on any or all of your home's speakers.  Or, if you are watching TV or a movie, the captured image from the source camera is displayed on the TV or any other specified screen (like tablet) in your home!

This is how a motion detected notification alert sounds like: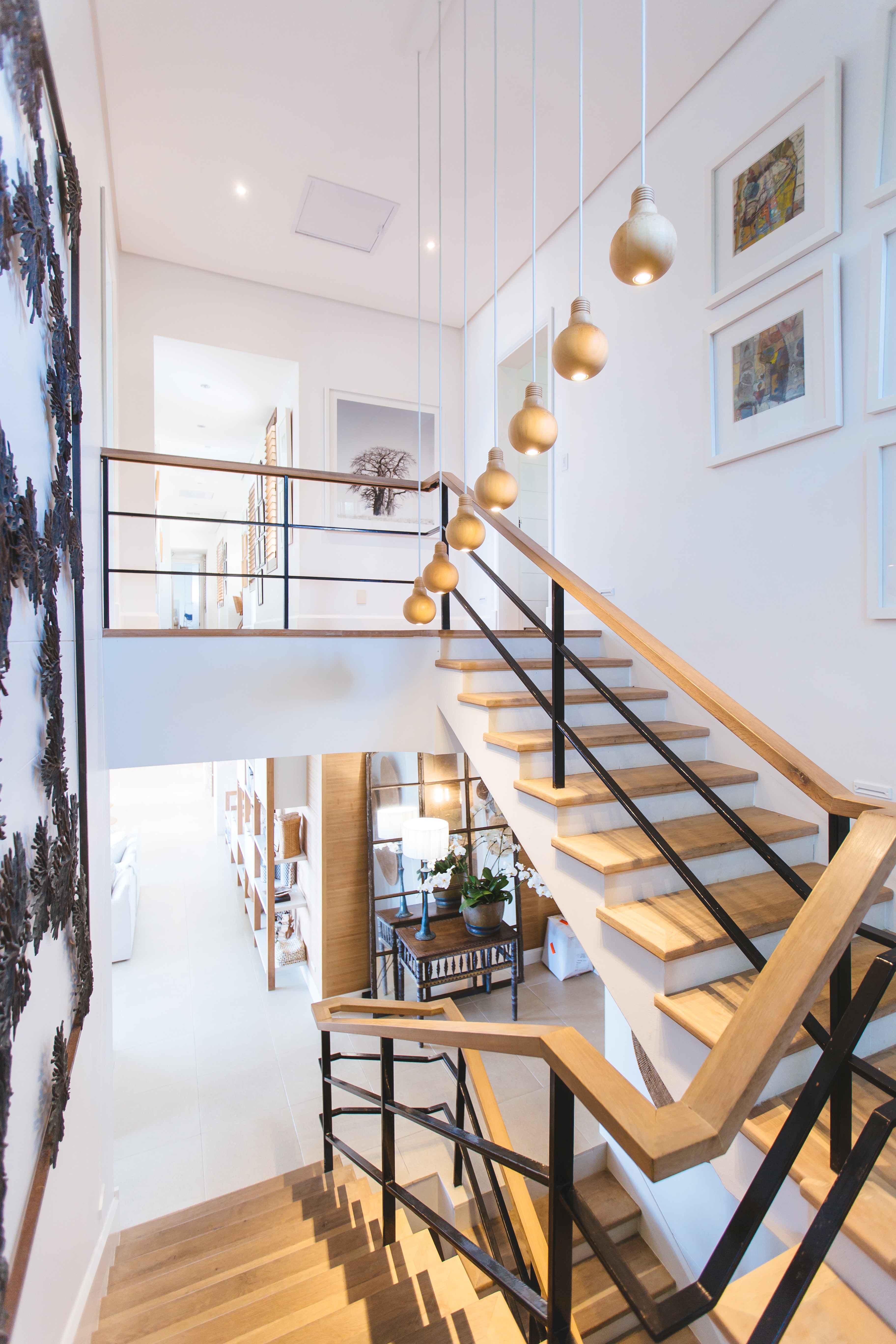 Smart life saving actions during emergencies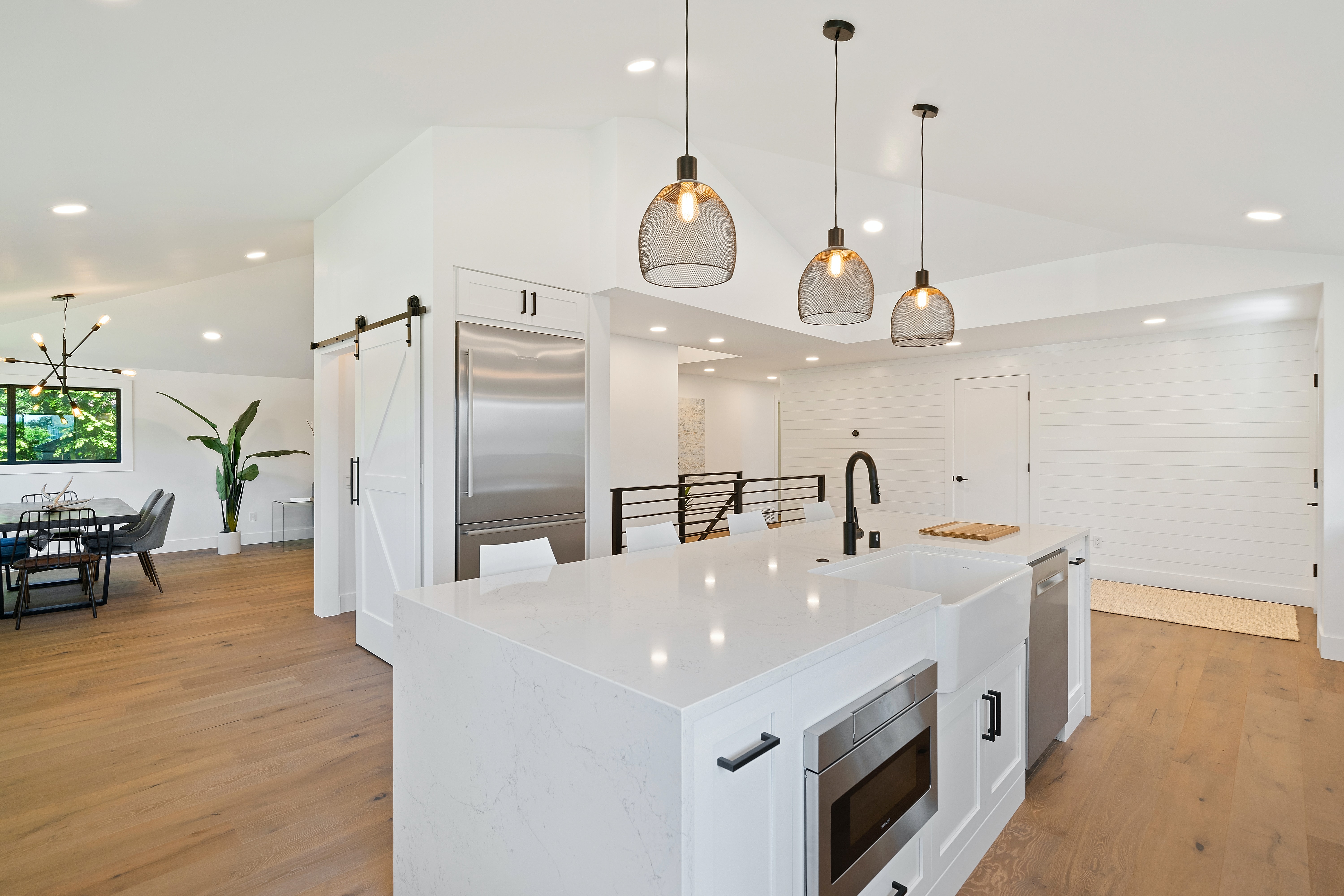 Lighting the smart way
JambulaTV gives you the ability to control your household lights in a smart way. For example, have your lights turn on automatically at dusk, and off at dawn. With smart lighting, you save on your energy costs since your light bulbs don't need to be on all the time.
Using the built-in presence detector, JambulaTV can control your lights depending on whether you are at home or away.  You can even have lights turn off as you leave the house or turn on as you enter a given room e.g. bedroom and then turn off when you leave.  Light up your pathways/hallways as you move around at night!
If you are worried about your security when you arrive home at night, have the JambulaTV turn on the front entrance and gate lights when you arrive. JambulaTV uses its in built presence detector to know if you are at the gate.  
NOTE: if your gate is compatible, it can also be automatically opened for you! 
For intruders at night, have your exterior lights turn on.  This, plus the loud sirens activated are likely to scare away would be burglars.





Other cool smart lighting automations available with the JambulaTV smart hub include:

Slowly dimming your Living room lights to off when you start watching a movie, TV show (series) or Live TV and then back on when you pause or stop the video.

Setting various scene/moods using dimmable smart lights in the living room i.e. create a party-like atmosphere or tranquil environment for meditation.

If you forgot to turn on/off lights and you've already left home, simply make a phone call (or use the Internet) to control those lights back at home!


Supports many smart home devices and sensors



JambulaTV is compatible with many smart home devices currently available on the market.  So if you already have a smart Internet of Things (IoT) device in your home, you will not have to stop using it as chances are that it will easily integrate with JambulaTV.  This is because JambulaTV uses industry standard protocols such as ZWave, Zigbee, WiFI, Bluetooth and thread, the new and upcoming Matter based protocol.  

Here are some examples of devices that are supported by JambulaTV and can be added to your smart home very easily:

Smart speakers: JambulaTV integrates very well with any existing smart speakers such as Amazon Echo, Google Nest Audio, or Sonos One.  Using voice commands, you can control your lights, appliances, doors, TV, music, and much more.  For example; Ask for previous music song played to be repeated, or read your calendar events, appointments, and reminders or ask for the current weather forecast, news and sports headlines.

Smart door locks: Do you often forget keys at work, lock yourself out, or forget to lock the door at night? Open and lock doors using your phone or let the JambulaTV presence detector lock or unlock depending on your presence! You can even program your door's deadbolts to automatically lock if idle and open for a given period of time. 

Window and Door sensors: With installed window and door sensors, know instantly when a door or window is opened or compromised.  JambulaTV comes with automations that for example alert you if any door or window is open before you go to bed.  Receive an alert message via WhatsApp, Telegram, or SMS if a window or door is opened and no one is at home! 

Smart electrical outlets and switches: Automatically turn on/off appliances e.g. TV in Living room, the coffee maker in kitchen, the PC in home office.  Are you a coffee drinker? Let JambulaTV automatically turn on the coffee maker in the morning when it detects that you have woken up!

Temperature sensors: These can be placed in any room of your house and JambulaTV will monitor and report the current temperature readings.  A voice alert is triggered, if for example, the temperature in the kitchen rises above normal.

Water sensors: These sensors are used by JambulaTV to trigger instant notification alerts via WhatsApp, Telegram, or SMS if flooding or water leakages are detected anywhere in your home.  A simple notification like this if quickly responded to can save you thousands of dollars in property damage.  Don't wait to get this sensor added until it is too late!

Smoke and carbon monoxide sensor: JambulaTV uses these detectors to alert you in case of smoke or high carbon monoxide levels in areas such as the kitchen.  Get early warnings of possible fires, so they are put out in time.

Custom sensors: JambulaTV supports custom-made sensors which can be used to automate tasks that might not have an already-made device sensor for on the current market.  Think for example how many times you have wanted to know, if the kitchen stove was turned off before going to bed? Or when the next time you needed to re-fill your cooking gas (LPG) cylinder.  All these automations and alerts are possible when you have JambulaTV installed in your home.






Smart power and water usage monitoring


JambulaTV monitors your home's electricity and water usage in real-time.  Sensors showing hourly, daily, weekly, monthly and yearly electricity and water usage are automatically created for you. In addition to knowing how much electricity is used by your household , you also get notified of devices and appliances that consume a lot of power in your home.

Know your next water bill, even before the water supply entity generates it for you!


TV the smart way



JambulaTV makes it easy for you to watch your favourite Live TV programmes, shows (series), and movies from any where and at any time using any wireless enabled device.  Stream live TV from multiple sources including: local no-subscription Free-to-Air TV channels, Internet TV (IPTV) such as Youtube, Netflix, Amazon Prime video, Dailymotion and several other streaming services.  Watch TV or your recorded videos using your mobile phone, tablet, and other devices from any where in and around the home.  For example, stream the 9 O'clock local news from the JambulaTV server hub and watch on your tablet while seated at the poach. No Internet access is required for Local Live TV or already stored videos!

With the built-in Live TV and digital video recorder (DVR) server, JambulaTV allows you to schedule recording of TV in high quality (HD) format from any where using your phone, tablet, or main TV screen. No need to rush home to watch your favourite TV show.

With JambulaTV, you can also schedule TV programmes for your household.  Setting up private TV channels, makes it possible for you to broadcast any stream (e.g. Live TV, Youtube, Facebook, Twitter, Videos) so family members can watch what they want in any room of the house.  Think of it as your very own home TV station!


Music the smart way


JambulaTV makes it easy for you to listen to all your favourite music, podcasts, and FM or Internet radio from any where, at any time, and with any wireless enabled device. This means that you can stream your favourite tunes to your mobile phone, tablet, and other devices any where in and around the home.

JambulaTV comes with a built-in sonos-like multi-room audio function which enables you to play your music seamlessly around your home i.e. Audio in all rooms of your house is time synchronized.  This ensures that you can play and move with your music from one room to another without skipping a beat! You can even carry your phone with you to the nearby garden and continue listening to music that is playing in the main house. You can also select different music for different rooms. For example, play FM radio in the kitchen, while Internet music is streamed to the bedroom.

JambulaTV can stream a wide variety of on-line radio music genres. If you're a Jazz music fan, you will enjoy stations like SmoothJazz.com, Jazz24. For Christian and Gospel music lovers, listen to popular internet radio stations like K-Love and Black Gospel Radio. For Country music lovers, tune into KEAN 105 or for Indie/Alternative music listen to Indie 102.3 CPR.  For Hip Hop/Rap lovers, listen to Hot 108 JamZ. JambulaTV also has classic rock, classical, reggae, news Internet radio music streams, and much more.  You and your family will never be bored again!  


Smart voice alerts and notifications for your home



In addition to audio music that is played ambiently, IambulaTV, will periodically and when necessary play voice notifications and alerts.  These messages are played and heard on the overhead speakers and any connected devices (such as smart phones or tablets) through out the smart home.  JambulaTV comes with several pre-programmed alerts and voice notifications.  Listed below are some examples:

Alert when thunderstorms are observed and if it is going to rain in your area.  

Alert when there's either a drop or increase in the current temperature.  Listen to how this temperature change notification alert sounds like: 

Announce when any member of the house arrives home

Announce if there's a birthday today

Remind house members to take out trash when it is garbage collection day

Alert when there are power or water supply outages scheduled for your area

Alert if the water or electricity prepaid units are running low

Alert if you are running low on Internet data

Alert if the battery of any mobile phone or tablet is running low and needs charging or is fully charged

Alert if it is time for your favourite live TV program e.g. news.  You can take this further by having the TV start the channel automatically for you





JambulaTV is pre-configured to trigger elaborate wakeup and bed time automation routines as follows:

At wakeup time, it reads for you today's flash briefing which includes a summary of global news, local news, weather forecast, daily reminders such as upcoming birthdays, anniversaries, weddings, public holidays, and power outages scheduled for a given area, etc.  Listen to how the flash briefing sounds like:  

At bedtime, it reads tomorrow's schedule and weather forecast. Also suggested is a recommended wake-up time so an alarm is set accordingly. If music is playing in the house, it will pause it and then proceed to turn off non-critical notifications, so you are not disturbed while asleep.  Other bedtime routines include turning off lights in selected areas, powering off the TV set and other electronic appliances, and finally activating security alarm if needed.






Smart management of your phone calls


With the built-in Voice over IP (VoIP) system, JambulaTV allows you to manage and route your incoming and outgoing phone calls effectively.  For example: Do you often fail to hear your phone ring and you are in the Living room but left the phone in the bedroom or elsewhere? 

JambulaTV solves this problem, by automatically triggering a voice alert when ever there is an incoming phone call.  It reads the caller ID of the person calling all without you checking on the phone.  Listen to how this incoming call notification sounds like: 

Also, if you are watching TV or a movie, the incoming caller ID is displayed on the TV or any other specified screen in your home!

JambulaTV also comes with a very useful tool that allows you to perform off-line backups of your mobile phone.  Even without an Internet (Cloud) service, save your valuable data on the JambulaTV smart home hub.  Use the backup to restore your data in case you loose your phone.

For inquiries or sales contact us at JambulaTV
 
Share with friends and family: